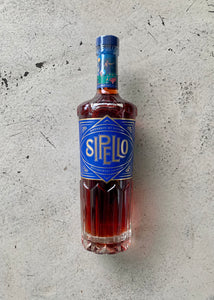 Bittersweet Aperitif Liqueur
Handcrafted in the Surrey Hills with a gooseberry-led blend of British ingredients such as rhubarb and chuckleberry. Combined with sustainably sourced, wild harvested botanicals from around the world including sandalwood, gentian and wormwood.  
Fruit-forward with a long bitter finish
Serve with elderflower tonic over ice or add to your next negroni!